Creation of Panorama with Actioncam
How do you create a detailed and flawless panorama with an actioncam? Here you learn more about this:
What it takes to capture with ease a detailed and flawless panorama with your action camera.
How you proceed for the shots.
Which appealing, interesting and informative panorama images and interactive panorama tours you can create with it.
The subsequent images were taken with Panohero-Classic. The current product family Panohero-Mini-Maxi with 2x4 shooting directions allows for even faster and safer working with even better results. The outlined principles of operation and areas of application are valid for all older and newer models of Panohero.
Put up tripod
Attach Panohero or Panobaby to tripod
Snap camera into bracket of panoramic head
Reposition and trigger camera repeatedly
The programmed trigger control as used in the video is not available anymore.
Fast delivery
My Panohero has already arrived the day after ordering it. It serves my purposes splendidly. Thanks a lot for developing this device and for the more-than-prompt delivery!
Dieter W.
Very lightweight – less than 30g
Very small – fits into the pocket of any jacket and of any pants
Extremely robust, break-proof and wear-free
Very easy to use
All shots for a panorama done in less than a minute
Automatically perfectly adjusted to parallax free point of camera
HDR-shots possible
So it sees the world
Your action camera is taking a good look at all of its environment, once you put it onto the Panohero. The following images give you an idea of how it works. Besides the directions of view, also the field of view is visualized. The field of view (FOV) of the used fisheye lenses is almost identical for GoPro Hero and Xiaomi Yi.
Various panoramas, taken with Panohero
Interactive panorama tours
Visit a newer, large collection of virtual tours – mostly taken by customers with GoPro Hero 5 Black.
Below you find a few older interactive panorama tours.
Panorama tour of Ticino
Shots: Martin Herdieckerhoff
Top for travelling and touring
Many thanx for this stunning invention! Size and functionality are top. Perfect for travelling and mountaineering.
Michael Mehle
Click an image to start the tour
Switch the window into full screen mode!
Click the circular markers to change into neighbouring panoramas!
Panorama tour Becherhaus
Shots: Michael Mehle
Breath-taking Outdoor Panoramas
Keep hold of your impressive tours!
The Panohero is so small and light that you can take it along wherever you go.
Tiny instead of heavy
I am very thankful for the Panohero because intead of touring with a heavy DSLR with fisheye and panoramic head I'm now fine with the tiny GoPro.
Gerhard Kühn
Detailed Indoor Panoramas
Easy, fast and precise
An ingenious invention. I am very happy about finally being able to quickly create precise spherical panoramas with ease. Thank you for this panorama head!
Roland Schaal
Mug locations with high detail in no time at all!
Keep memories of what matters to you:
Hikes and nature walks
Your place of living
Family events
Fascinating landscapes
Pittoresque vacation spots and landmarks
Impressing interiors of famous constructions
Construction progress of your home – a complete view of every room
Happy celebrations – everybody covered from the center of the table
Unvergessliche Erinnerungen an Familienfeste
Bought Panohero with Panoramastudio. Work topnotch, I am perfectly satisfied with both.
Reinhard Hinz
Professional use of the Panohero
Presentation und Documentation:
Record progress of construction, restoration, installation etc.
Present real estate quickly and economically in high quality
Create attractive virtual tours of hotel and gastronomy quickly and easily
Document your scientific work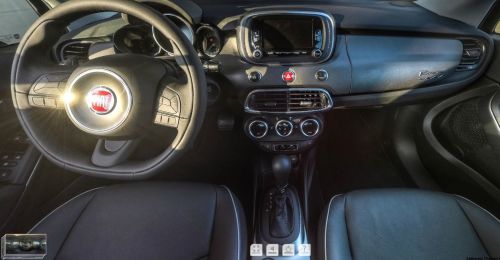 Den Innenraum eines Autos in Szene setzen (von Johannes Löffelmann, mit Panohero aufgenommen)
Innenräume von Immobilen präsentieren
Wissenschaftliche Dokumentation (von Benoit Lagache, mit Panohero erstellt)
HDR in perfection
I took several HDR-panoramas inside of the Fiat 500X with the Panohero. It worked great. Perfectly adjusted to nodal point. Cool idea and excellent implementation.
Johannes Löffelmann
Pretty great
Hi, I'm here to review the Panohero. I think it's pretty great. Go out and get one!
Jeffrey Martin
Original Design
Congratulations for the original design, I haven't seen anything like this before!
Joost Nieuwenhuijse
Fast delivery
My Panohero has already arrived the day after ordering it. It serves my purposes splendidly. Thanks a lot for developing this device and for the more-than-prompt delivery!
Dieter W.
Compact precision
The Panohero is very small, lightweight and compact. As it can not be adjusted it has to fit in right on the spot. And so it does!
Tom! Striewisch